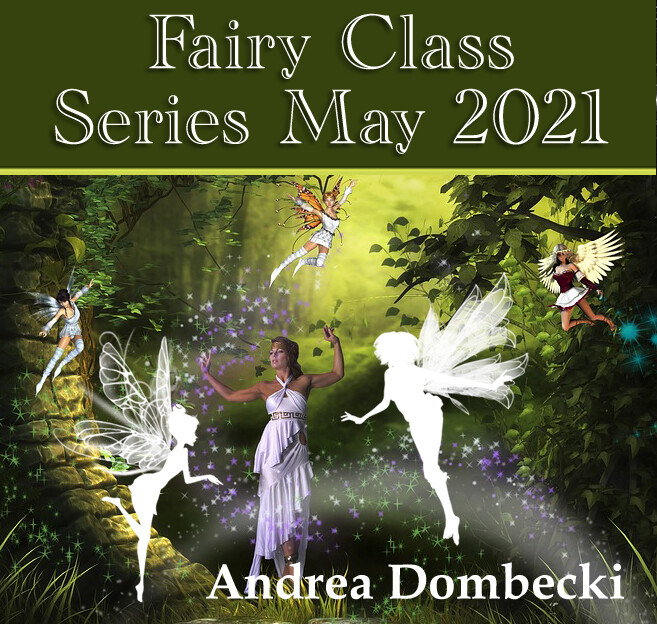 May 2021 Fairy Class Series!
SKU 00269
Product Details
New May 2021 Fairy Class Series!
Need some fairy magic in your life? I know I do!
Each week in May we will explore a different fairy realm and meet new fairy guides! Activate your fairy connection and receive healing downloads. Are you a fairy person like me? Let's open the veil more and bring in the magical teachings of the fairies into our world! Their higher dimensional teachings and consciousness assist us to elevate our spirit at this time. The fairies are powerful teachers of joy, creativity and earth wisdom.
Wednesday night's 6pm - 7pm PST May 5th, 12th, 19th, 26th
Each week we will learn about the fairy topic, receive activation and go on a guide journey to learn more
All classes are recorded.
May 5th Rainbow Fairies- Connect with the rainbow fairies and unicorns. Explore their world and receive powerful rainbow activations. Rainbow energy heals the body, mind and spirit. Awaken joy and purpose. Remember who you are and the magic of your purpose! These magical spirit guides are inviting you to their land for healing and rejuvenation! They know this have been a difficult time on earth and they are here to help you to elevate your consciousness. Light up your creative passion. Remember your passion to create a beautiful life on earth!
May 12th Fairy Godmothers- These magical fairy guides have been coming through loud and clear with messages of faith and divine support. Travel to their realm to receive powerful healing on your soul challenges and receive blessings for your future. The fairy godmothers are powerful helpers and healers. They love to uplift people and bring good luck. They are wisdom keepers and they help us to look deeper and see the bigger picture. They encourage us to believe in ourselves and increase our confidence.
May 19th Fairy Royalty- Fairy Royalty are divinely assigned leaders that are powerful fairy souls. Remember your soul history as fairy royalty. Fairy Royalty were powerful healers and leaders. Do you feel you have fairy healing gifts? Identify acknowledge, remember your fairy healing gifts within your consciousness once again. Remember your soul lineage as a fairy healer, animal communicator. earth communicator, environmental conservation, energy healer, creative spirit and more. Travel to meet fairy royalty and get powerful healing and leadership activations. Have you been denying your call to leadership? Fairy royalty helps us to understand the love based balanced embodiment of our soul power.
May 26th Fairies of Inner Earth.-There are magical fairies in inner earth. They have their own forests, lagoons, and crystal caverns. They are connected to Lemuria and the higher dimension consciousness of inner earth. These fairies come through with teachings, activations and earth magic. We visit them to learn fairy wisdom and awaken deep soul memories. Connect with these fairy guides, travel to their healing chambers and temples of knowledge. Learn about the fairies of inner earth and journey to their realm
All classes are on Zoom and will be recorded.
Single classes are $33
All four package is $99
Save this product for later